The parents from West Van's Eagles Habour primary school got into the groove last Saturday night as they put on the Bid for the Beatles retro fundraising night. Fabulous decorations, live music and auction items helped round out a great night. Congratulation to all you cool cats, you truly looked fab.
---
If you wish to receive a copy or a print of any of the photographs included on this page or any other page, please include all the event information, date, title, names of people in picture and picture number (e.g. PICT001.jpg) in an email to info@catherinebarr.com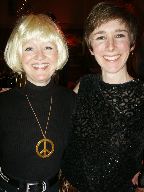 PICT0042
Volunteering to collect money at the door were Darlene Harrison (left) and Bev Leader.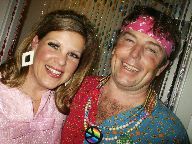 PICT0044
Organizer Jane Sikorski-Bethune showed off her go-go boots with hubby Stewart Bethune, who is also a movie producer.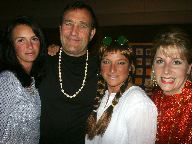 PICT0045
Julie and Stan Fuller (left), of Earls' Restaurant fame, chatted with Lisa Clothier and Trish Knight.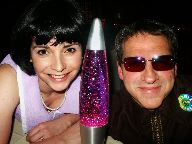 PICT0046
Former Miss Canada Leslie Shuparski and husband Mark looked fab alongside all the lava lamps.

PICT0047
Alice Mathieson, seen here with husband Dave, put together the programs, the videos and more.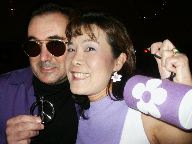 PICT0048
George Rejto and wife Cathy were perfect in purple, complete with peace signs and daisies.