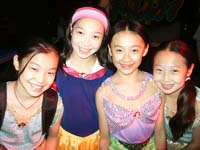 Cirque du Soleil returned to Vancouver with "Quidam" which featured these tiny, talented,12-year-old girls and their "Diabolos" routine.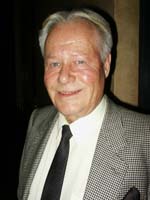 Everyone was celebrating at the Commodore Ballroom's 75th Anniversary with main man Drew Burns who ran the Commodore from 1968 until 1996 and brought acts like Tina Turner, KISS, and U2 to Vancouver.
It was an emotional moment at the Dr. Peter Centre first anniversary as Shirley Young, Dr. Peter's mom, and retiring board chair and local lawyer Mark Virgin remembered the year past.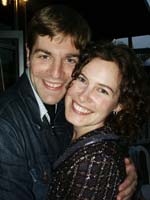 Stealing the show at the Fringe Fest's 20th Anniversary was Charles Ross's one man Lord of the Rings. Seen here with partner Lisa Hebden, he also performed a one man Star Wars Trilogy as well.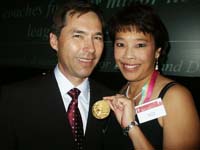 Raising money for Canadian Athletes at the Gold Medal Plates event was skier and 1980 Lake Placid bronze medallist Steve Podborski and rhythmic gymnast Lori Fung who won her gold medal in the 1984 Los Angeles games.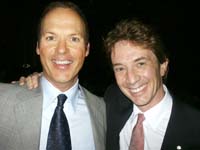 Hollywood heavies Michael Keaton (left) and Martin Short were in attendance at The Motion Picture Theatre Association of Canada's ShowCanada 2004 Conference and Brightlight Pictures screening this spring.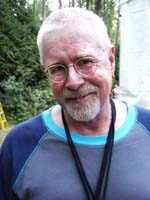 At Folk Fest: Citizen of the world and musician Bruce Cockburn returned to the festival for the first time in 26 years much to the delight of thousands of fans.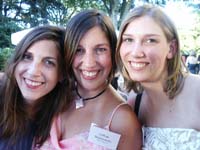 The Women in Film and Video Vancouver (WIFVV) had a lot to celebrate at their summer party this year as WIFVV directors Laure Parsons (left), Gillian Hrankowski and Janine Bizzocchi can tell you.